Keep growing the business. Thats the name of the game. As a brewery owner or manager, you are probably discussing how to grow taproom sales weekly or monthly with your team. Let's hope the owner(s) set a realistic revenue growth goal for a certain period of time, built a plan around it and shared it with you. Hopefully revenue targets are precise and the plan created to get there and provided detailed actionable set of executable steps. But if you haven't been given a plan, where should you start? The basics are a good place to begin and you may want to utilize some these ideas to improve brewery revenue.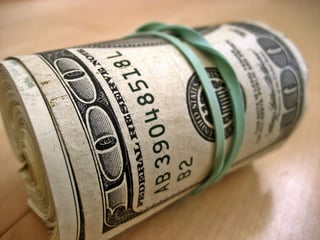 How to Improve Brewery Revenue in the Taproom
Sell more beer - kind of a no brainer right? But the bigger question is, What options do you have?"
1. Offer more unique types of beer. Like a new separate revenue stream, offering a new type or flavor of beer will offer your brewery a new opportunity to sell more beer and improve brewery revenue. Be it a staple or a one time offer, it gives the customer the opportunity to buy 2 instead of 1.
2. Switch up offerings by season - Seasonal beer offerings make the customer look forward to upcoming offerings and it gives them a reason to come back to the taproom and buy more beer. Make sure to share upcoming releases on your website and social media.
3. Sell growlers for refilling - Selling growlers keeps people coming back. Who wants an empty growler in their house? No one! Fill it up!
4. Create a loyalty card - This is a simple way to build a following that comes back. A great example might be: for every 10 growlers filled you get a free beer and tasting glass.
5. Limitations - This may seem counter intuitive, but capping beer quantities that can be purchased keeps people interested…assuming the beer is worth it of course. Instead of selling more beer to a few, sell a little bit of beer to many. As distribution capabilities grows, you can open the cap per person.
6. Bottle, can and sell beer to go from a cooler in the taproom - pretty self explanatory.
Offer tastings and flights - Samples are fun! A quick taste can sell a glass of beer, especially to someone who isn't aware of your different offerings. Likewise, if local laws allow, add tasting flights to the menu.
7. Host events at the brewery - Private events are fun ways to get people into the taproom to celebrate in the taproom. For some ideas, check out this list of events and
ways to get more people into your taproom
.
8. Train bartenders on up-sell techniques - Bartenders are your first line of defense in selling more beer. Being able to identify opportunities to ask if they want a larger beer will help sell more beer. Something simple as, "Want to make it a 20 oz (vs 16)?" just sold 20% more beer. It's the little wins that'll get you to your goal.
9.
Increase retail offerings - The retail section is an integral part of sales. Check out our blog on retail store ideas.
Other ideas to increase brewery revenue:
Distribution is another way to grow your brewery. The idea here is find ways to get more beer out to more people outside the brewery. Hire commissioned sales people to sell to establishments in the area. All they need to do is add your beer into he their keg rotation. Good targets: restaurants, bars, sports stadiums, golf course club houses, businesses that have taps in their kitchens, nightclubs, VFWs, and another place that sells beer. You can also work with an actual beer distributor, but you need to make sure you can fulfill demand.
Lowering costs:
Keep electricity costs low - you may want to look at solar power to supplement your energy sources. Also, try not to keep the lights on at night. Also, look for more cost effective ingredients, but don't skimp on quality.
Some of these decisions need to be made at a brewery ownership level and some can be handled at the management level. These are great ideas to throw around at management meetings and share with the team committed to the overall success of the brewery.