Taproom SWAG Options
As the craft beer phenomenon takes off, there are more and more opportunities other than beer to increase revenue for the brewery. Retails areas are becoming a staple revenue generator for breweries and can take up some valuable real estate. As the popularity of your beer improves, the need to arm your followers with a badge of honor is most important. Enter: SWAG.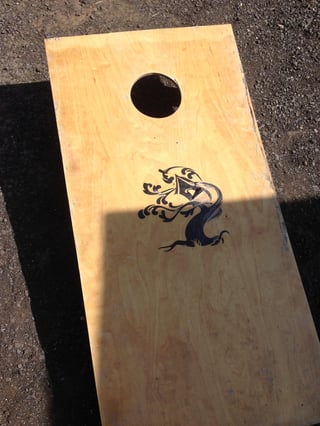 Craft beer subcultures have stormed the industry, creating a code of conduct and set of rules from everything to how and when to buy beer, to how to drink it and talk about it. Even new vocabulary is being created like calling a "drinkable" or "sessionable." Even describing how a beer tastes has become beer snobby, likening the adjectives used to describe fine wine. It is quite amazing actually.
So as these conversations happen outside your taproom walls, we need to make sure your loyal fans have what they need to show off their most honorable devotion.
Here is a short list of 21 of the best swag to offer in a taproom retail area:
Brewery Hats, Brewery Baseball Caps, and Brewery Winter Hats - Hats are very useful but also a flag for espressing loyalty for a brand. They generally are not that expensive to have made and fit into beer-lovers' budgets. They also make easy gifts to buy (vs a shirt) for another beer lover.
Brewery Tee-Shirts and Brewery Tank Tank Tops - Arguably more popular than hats, tee-shirts are a beer-lovers' first round off offense when it comes to stating their support for their beer of choice. Even small taprooms can have really creative and upscale tee shirts made for a reletively low cost.
Brewery Hoodies - a bithigher int he price range, hoodies are a great offering, especialy for those that want to give a more substantial gift for example. J America makes a comfortable pull-over hoodie that is easily personalizable and is pretty popular.
Socks - Weave a logo into the side and you have a flashy piece of SWAG right there.
Bottle openers - Always useful and you can never have too many, bottle openers are great staple to offer in the retail area.
Growlers - Depending on state law, selling logo-ed growlers (with beer in them) offers additional recenue and the probability of repeat business, which is always a good thing.
Coozies - These are low cost, light, and easy to store and showcase. Help keep the beer cold. Becasue no one likes warm beer.
Glass/bottle coasters - Paper coasters are great promo items for givaways. But there are a variety of options to add a logo to higher end coasters like glass or cork variations, to be able to add to a retail offering. You could also sell a stack of cardboard coasters also.
Cornhole sets - For the die-hard cornholers there is the personalized cornhole set. These may be a bit higher in price range, and require more room to store extras, but they could be a retail item that you only stock one or two of.
Glassware - tasting glasses, speciality (tulips, pint glasses) - Slap your name on it and people will buy it and drink from it. Push selling in pairs.
Bandanas
Flight set/paddle - Let folks do their own flight at home with your
Rubber wristband - cheap and super easy to strike up a conversation about. Even better, they can be used all day.
Bar Room sign for Man Town - This is the ultimate brand salute.
Tap heads (for home keg-erators) especially if you have a great brand following.
Stickers/can stickers - Folks can put them on their laptops at work and show their alegience
Frisbees - Let them get a workout!
Napkins (free or sold in bulk) - Cheap enough to make and sell in bulk. You may be able to get a distrbutor to make your first run for you for free as well.
Matchbooks - People always keep them around.
Toothpick pack - you may be able to give these out for free.
Any of the above personalized and merged - example - hat with a built in bottle opener
The possibilities are endless and the more creative you offer, the better. These should all be personalized with either the brewery logo, the name of the flagship beer, or the name or logo of any of the other popular beers offered. Keep patrons happy and aware of your brand with a smart retail offering. Know a rough idea of your patron demographic as some of the above would be appropriate, and some not for different demographics.
If you found this article helpful or interesting, feel free to share. We woudl love to hear your ideas. Comment below if you'd like.
Cheers!