Find New Ways to get More People into a Brewery Taproom
The more people in the room, the merrier! This free tip sheet will provide you with some common,some unique and some not-so-obvious ways to get more people in the taproom consuming your wonderful brew elixer.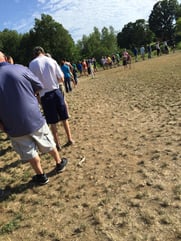 You'll learn about:
- Tools you already have in your taproom
- Businesses you can partner with
- Reaching out to your community
Fill out the form to the right to get your tip sheet.